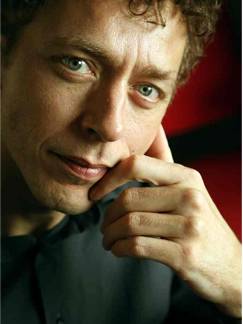 Erik Verhoef
Works at

VU University Amsterdam
A short interview with …
Scientific challenges for KiM
KiM faces an enormous challenge in striving to achieve a sustainable and socially efficient traffic and transport system. And this in a world full of short- and long-term uncertainties. Above all, it must be a sustainable system that supports the efficient use of space within cities (and more widely) and is thus consistent.
The challenges deriving from this lie in gaining a better understanding of and ability to control the behaviour of individuals, companies and other stakeholders. We also need a better understanding of the spatial and network interactions between them, of technology and the relationships that exist between these subjects. In short, it certainly is not boring.
Research to be proud of
To be proud of one's own research is a rather 'un-Dutch' concept. However, the research that has garnered the most attention is the research that I - and often collaborating with others - have conducted around the following themes:
second-best pricing policy;
financing issues;
market forces in networks with strategic behaviour (my research in the ERC program);
the valuation of travel time and uncertainty;
interactions between transport and urban markets;
experimental research in various peak avoidance projects.
This research has had both a scientific and societal impact.
Affinity with KiM core research themes
I am afraid to say that I actually have an affinity with all of the current core research themes, but, if forced to choose, I would say particularly with themes 1, 3, 4 and 5.
Current position and core scientific research
I am Professor of Spatial Economics at VU University Amsterdam. I remain active with my research in each of the above-cited themes, but the focal points are currently on the following themes:
smart incentives (including tradable peak hour travel rights);
modelling of behaviour, including more choice of time periods;
competition and policy in network markets, such as aviation;
the relationship between traffic and transport policy;
(failure of) urban markets, such as those for land, property and labour.
Enduring interests include: pricing and investment policies, and the social acceptance thereof.
Scientific background
I graduated with a degree in economics from the University of Groningen, and in 1996 received my PhD from VU University Amsterdam on the subject of pricing policy for road transport. I have since served as a guest academic at various foreign universities, including the University of California, Leeds University and Gothenburg University.
For a topic as broad as traffic and transport, I strongly believe in the added value of multidisciplinary and interdisciplinary research. I have also worked in numerous national and international research consortia with scientists from different disciplinary backgrounds.