High climate awareness, intention to fly less often?
Leisure travellers with a high level of climate awareness say that they want to fly less. Whether they actually fly less depends on how their climate awareness stacks up against other factors, such as how much they flew as children. The depth of their knowledge about the impact of air travel on the climate correlates strongly with their climate awareness.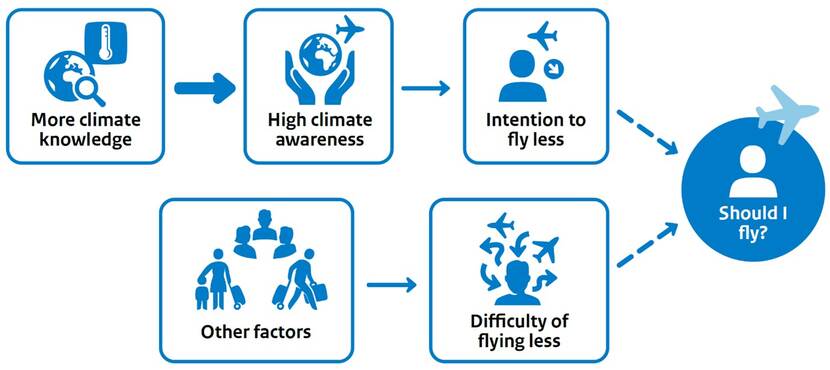 This has emerged from recent research at the Netherlands Institute for Transport Policy Analysis (KiM). The study also describes justifications of flying despite climate awareness. 
More in-depth information can be found in the Dutch background report.